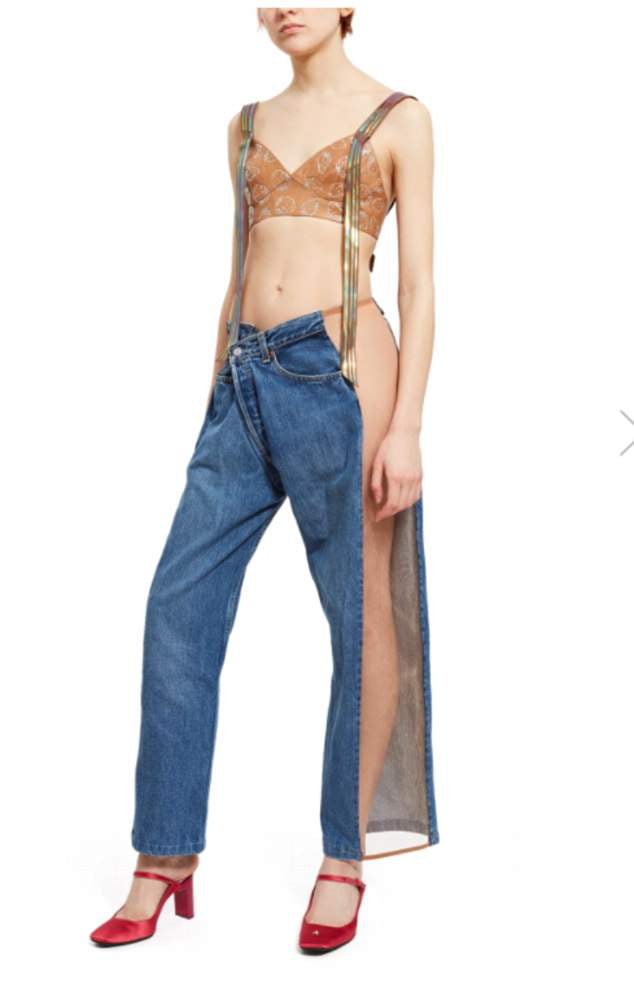 If you are daring enough to flash the flesh, a new pair of jeans certainly has pushed the cheeky boundaries.
The risqué trousers look normal from the back but are extremely eye-popping if you look at them from the side.
The Opening Ceremony jeans have mesh panelling at the side, exposing your leg all the way up.
The see-through panel stretches up to the hip, what underwear you could possibly wear with the jeans...
The barely-there item will set you back a whopping $627.